Judy Caro – actual client
John Hardage – actual client
Lu Castillo – actual client
Went Above and Beyond My Expectations!
Kevin Madison went above and beyond my expectations! He was very quick to respond to my request and immediately got working on my case. He thoroughly communicated with me every step of the way and made sure all of my questions were answered promptly. Kevin really cares about his clients and does everything he can for them. I highly recommend Kevin Madison!
MJ
July 25, 2019
Amazing Champion of People
Kevin Madison is an amazing champion of people with a special gift of helping women who need to be understood and heard. He is also a Judge and that is what I call him. I had the absolutely unique circumstance of having him as my attorney on a personal injury matter (which we won!) and having a minor traffic issue in front of his court AT THE SAME TIME! Something that is a one in a million circumstance. Of course, he had to recuse himself from judging my traffic infraction, but it never tainted his representation of me.  He is a wonderful, caring, knowledgeable man. He is very accessible to you on a personal level, not through receptionists and legal assistance. Yeah, I would come to him again in a heartbeat!
Kelli S.
May 29, 2020
Kevin was an amazing lawyer, was very sympathetic and was able to explain to me how my case would go due to his background of being a former police chief and former district attorney for Travis County. I am very grateful to have someone as great as he was to represent me. I am pleased with how my whole case went! Thank you!
Adriana M
April 13, 2020
Kevin Madison greatly exceeded my expectations as an attorney. He is extremely knowledgeable and will break things down in layman's terms for his clients. He truly cares about his clients and will not settle for anything less than we deserve. He answers questions and concerns quickly and will accommodate your preferred communication style whether it be text, phone, or email. Also, I would like to include that he settled my case in less than a month without entering the court room.
Samantha
July 26, 2020
I truly appreciate the work and effort you put into this case. You truly do give a voice to the voiceless in a way that no other attorney I've encountered has or can on this subject. There are a growing number of predators who prey on the vulnerabilities of adult victims and you are not afraid to go after them. May God continue to bless your work.
Omar R.
November 5, 2019
After being rear-ended by a drunk driver and injured while I was off-duty,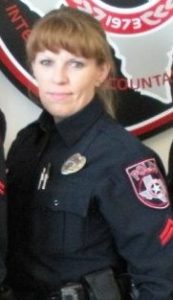 I was advised by coworkers/friends to contact Kevin regarding my situation. Due to the injury sustained, I ended up having surgery and was out of work for several months. As Kevin worked on my case for over a year, he included me on all correspondence, met with me and my doctor and even called me occasionally just to see how I was doing! Kevin was very successful in my case being settled out of court. The background that Kevin has in Law Enforcement and the judicial system is extremely impressive. With Kevin being very professional and down to earth at the same time, he earns the respect of all parties involved. He is genuine and truly cares for his clients and it shows. I feel that I have gained a friend during this process. As a client, friend and fellow Texas Peace Officer, I highly recommend Kevin R. Madison for legal counsel!Melissa F.
Texas Peace Officer
Austin, Texas area
"Kevin is an impeccable attorney who efficiently took care of my rather difficult political case.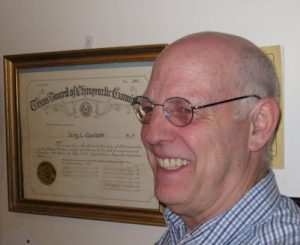 He did not put up with any nonsense from the other side and simply took care of business. He was businesslike, effective and above all gave what turned out to be the best advice when necessary. As a result, I can honestly say that he is also a friend that I can admire for his competence and trust. Top qualities of Kevin: Great Results, Personable, and High Integrity."
Dr. Jerry Casebolt, D.C.
Liberty Hill, Texas
"Kevin exceeded my expectations as he fough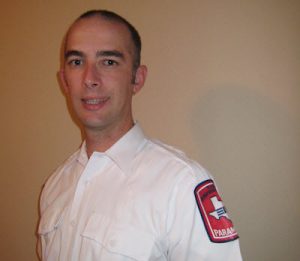 t for my wife and I. We were victims as pedestrians struck by a drunk driver. Kevin fought for our rights against the drunk driver's insurance company. Kevin is a man of his word and ensured that all of our needs were met."
Ryan Fouts
Certified Paramedic/Flight Paramedic
Austin, Texas
"I know Kevin Madison.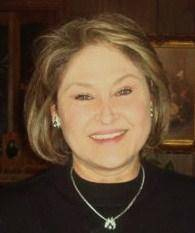 He is a very compassionate advocate for his clients. Those in Texas that have experienced harm by a professional who has violated professional boundaries and ethics would be in great hands with this very trusted attorney. You should not hesitate to call him and discuss what has happened to you."
Cindy Boling, 
President & CEO of Advocate Web
Advocate Web is a 501(c)(3) nonprofit organization that provides information and resources for victims of sexual exploitation by professionals such as; therapists, doctors, clergy, and attorneys. The Advocate Web website has had over 5 million visitors since 1998.
http://www.advocateweb.org
"I was rear-ended on a busy highway, while on my lunch break from work.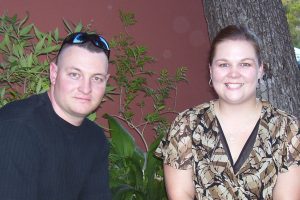 This accident resulted in a 3 day hospital stay and extensive surgery on my arm. Since I had never been in the hospital, nor broken any bones, it was quite a frightening experience. My husband knew Kevin through a connection at work. He called Kevin while I was still in the hospital and Kevin came out to our house once I was released to meet me and discuss the case and my options. Kevin was calming and reassuring during a quite confusing situation. The person who hit me wasn't driving his own car, so we had to work with 2 insurance companies, besides our own. He explained every procedure and each step with confidence and clarity. It made me feel so much better knowing that Kevin was a former Assistant District Attorney, former Police Chief and officer, a current judge and someone my husband trusted. His experience benefited us in so many ways and we felt so lucky to have him as our advocate. We knew each step was honestly the best option; Kevin copied us on all correspondence and talked with my doctors and myself during each step of my recovery. We ended up settling out of court with a nice settlement that completely covered all medical bills. He even helped us with the totaling of my vehicle and with the health insurance company after the settlement. I honestly believe God put Kevin in our lives for this moment to protect us from being taken advantage of by the other insurance companies. We were truly blessed to have him in our life at the time we needed him and his legal expertise most. Should the need ever arise again, we will call Kevin Madison. Should the need arise for someone else, we will, and have, highly recommended Kevin Madison."
Mrs. Lysbeth Smith 
Mr. Edgar Smith
I was extremely fortunate to hire Kevin Madison to represent me in my auto accident. Although I didn't realize it at the time, the choice would prove to be the best decision of my young life. At the time of my auto accident I did not have health insurance and I was stuck with a hospital bill that surpassed $90,000.00 dollars but there was only $50,000 of insurance coverage. Kevin was able to negotiate my hospital bill and get it reduced by more than 80% (from $90,000 down to just $17,000.00). This gave me enough of a settlement recovery to not only take care of my entire hospital bill, but gave me cash to pay other medical bills, and also leave me with enough money to p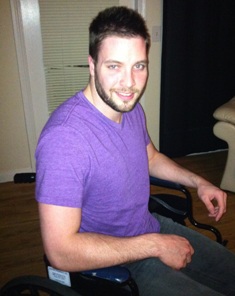 ay all my bills for 6 months since I was unable to work. With this peace of mind I can now focus my full attention on recovering from my injuries and not worry about the looming financial burden I would have been paying off my $90,000 Brackenridge Hospital bill for the next 15 years of my life. I've had lawyers in the past but with Mr. Madison there was a human element that went beyond a client\attorney relationship. He is a good hearted individual who genuinely took a personal interest in my situation and for that I am eternally grateful.
John Cleaver – Austin, Texas 
February 23, 2012
I ventured outside of Carrollton, Texas to find legal representation due to many local conflicts of interest. I found Mr. Madison on the Internet and after he traveled, with his wife, to meet with me, it was appare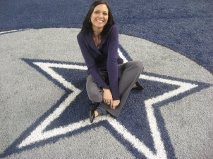 nt that he was professional, capable, and sincere. My situation was tricky- the boundaries of liability were grey, and I had been told by local lawyers that it was unlikely any positive outcome would arise. WRONG. Mr. Madison aggressively pursued and successfully achieved that "impossible" task and victory! Mr. Madison contacted me and updated me regularly on my case progress. I am grateful that I was spared any discomfort or humiliation regarding an event that I had no control over. I walked away with a satisfying cash settlement and my head held high. I finally feel that I can put this all behind me. Thank you Mr. Madison for all that you do!
Terra Ray – Carrollton, Texas 
March 6, 2012
Kevin Madison is very genuine and passionate about the servi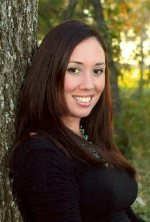 ce he provides to his community. What attracted me to trust Kevin over any other attorneys was his experience and passion for fighting and advocating in the defense of women. His values show through practicing law. He was proficient and fought my fight. I felt he had my best interest in heart and the quickness of action showed this. My case was handled in a timely manner and with open communication between Kevin and myself. I knew that he was on my side!
Emily Ashley
Mr. Madison returned my phone call promptly,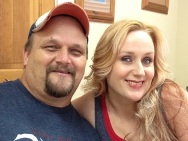 listened attentively to my story, and immediately made me feel 100% confident that he would quickly and competently seek justice for me. I was involved in a situation where an employer had physically groped me within the first week of working at my new job. Mr. Madison exceeded my expectations by settling my case within 12 hours of signing the contract with him and he got me $10,000 more than I expected! Amazing! I recommend him highly.
Jennifer Starks -Austin, Texas 
August 8, 2012
Christopher Owens- moped struck by Drunk Driver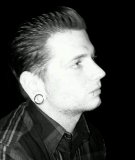 Policy Limits Paid by Insurance Company.
I was always "in the know" – if I had a question about something, I never had it for long. That, coupled with the professionalism and extensive knowledge Mr. Madison portrayed, makes this a no brainer. Thanks for looking out for my best interest in all of this and convincing me to go get that MRI. I never would have otherwise.
Christopher Owens – Austin, Texas
February 2, 2013
From the moment the wreck happened I felt lost. I neve
r knew things would turn out as well as they did. I was floored by the amount that I received [8 times the amount offered to client by claims adjuster prior to hiring Attorney Kevin Madison]. You hear the TV ads all the time about lawyers, but most are greedy. You not only went out of your way, but went that extra mile to satisfy us in this lawsuit. Every lawyer on TV portrays that they are the best, but you are ultimately the only lawyer I would recommend and use.
Danny Lopez – Dripping Springs, Texas
February 20, 2013
Growing up in Europe I was not familiar with U.S. laws and how to handle being in a traffic accident. When I got injured, I searched for the best lawyer I could find. I am proud to say that I have found him. Mr. M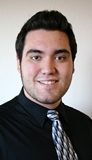 adison was very helpful as well as the rest of his staff. I recommend his services to anyone looking for an honest lawyer. Now I feel even more relieved that if I am ever in another situation that requires legal services, I know Mr. Madison and the rest of his staff have my back. Thanks again for everything!!
Ahmet "Clayton" Turhanoglu – Texas State University Student
March 27, 2013
Kevin Madison is the most respected lawyer I have ever had the pleasure of meeting. I had a painful accident on November 7, 2012 that took many months of rehab. I was referred to Mr. Madison through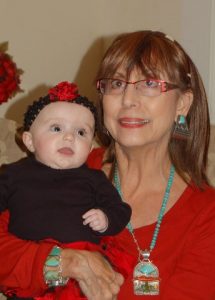 a close friend of the police department. I meet with him and his wife who is an RN. They evaluated my situation, took pictures and recorded the incident. Through this long ordeal, Kevin maintained his professionalism and dedication to my case. He was always there working with me, gathering information, and being the mediator with the insurance company. When the case was settled, Mr. Madison got me more money than I could ever have expected! My leg will never be like before but I can live with this knowing I was totally taken care of by a wonderful man. Thank you, Kevin Madison
Linda Hodges – Austin, Texas
October, 2013
A Highly Knowledgable Attorney With Conscience!
"I went to Mr. Madison with a very sensitive claim. I had no idea how to handle something that gave me a moral concern and obligation to report. I was afraid. Mr. Madison took things into his own hands and took the pressure off of me. He gave me frank advice and to his own detriment sent me in another direction because he felt it would have a better outcome for me financially, and eventually it did and he proved correct. I have never had need for an attorney prior to this and like everyone I have heard all of the attorney jokes. Therefore, I was shocked when I dealt with Mr. Madison, as he had MY best interest at the top of his mind and heart. He spent so much time with me. He offered me emotional support and much legal advice – AND HE NEVER CHARGED ME A DIME! This is a very special attorney and a special person. He has morals. He is kind. He is very strong in his knowledge of the law, how things work and the best avenue to pursue. I never felt uncomfortable discussing things I never thought I would with another person, but he made it easy. If you have any kind of legal need I highly recommend discussing things with Kevin Madison. He is honest as they come, and your best interest and not a Contingency Fee are at the top of his agenda. How refreshing is this in todays world of every man, woman and child for themselves. Thank you Mr. Madison – for your advice, support and friendship. You certainly earned my respect and gave me a new light on what an attorney client relationship can be."
Anonymous
Truly Honorable!!
"Many thanks to Kevin who always displays professional etiquette. His compassion for his work truly reflects his commitment to his clients. Kevin did a wonderful job in advising and helping us thru an emotional and extremely difficult time for our family. His understanding was beyond what I could ever hope for!"
L.J.
Kevin Madison…what can I say? He's a lifesaver!
"I can't even begin to express my gratitude to Mr. Madison, he truly cares! I left a job of 27 years moved to Texas leaving everything that was familiar to me for what I thought was a new start. Soon after starting my new job I found myself in a situation that I didn't know how to handle on my own….so that's when I contacted Mr. Madison, and he took care of everything. Because of him my faith and confidence have been restored….but more importantly what he did for me will prevent this from happening to anyone else who works there."
Lisa
Good
"Kevin Madison was prompt to answer my questions, sensitive to my case and that I was going through a difficult time, and clear about my options and the possible outcome of those options. In a relatively short amount of time he was able to obtain a settlement that we were both comfortable with. A big thanks to Kevin Madison."
Emily
Mr. Madison helped me with great results
"Mr. Madison is a compassionate and understanding attorney. He is very knowledgeable and professional in his field. Mr. Madison helped me with me with my sexual harassment case and sucessfully win what I thought was a hopeless case. From the first consult, I knew Mr. Madison was the right attorney for me. He took the time to listen to me and patiently explained the process of my case. I highly recommend Mr. Madison."
Dawn
Did the right thing
"I highly recommend Kevin. He has represented me twice now and has done a great job both times. He was especially instrumental in representing me when I was injured in an accident. I would hope no one is ever put in a situation like mine, being hurt by a drunk driver, but if you are hire Kevin"
Mo
Fantastic Attorney
"I found Mr. Madison not only listens to the details, but shows compassion about the events that brought you to speak with him in the first place. He understands that this is not a journey you expected to ever need to make. He explains examples of what to expect through each step. He is thorough and shows great integrity as he works for you through the litigation process. I hope to never "need" an attorney again, but if I do he will always be my first choice!"
Jennifer C
Best experience!
"During a difficult time, Kevin was dependable, efficient and trustworthy. He got me the validation and compensation that I deserved. He really helped me and my family when I thought I had no options. I highly recommend him."
Anonymous
Compassionate counselor and zealous advocate
"If you or anyone you know has been the victim of a sexual assault – hire Kevin Madison. Kevin was compassionate, kind, and caring from the first time we spoke on the telephone. I chose to call Kevin for a consult based on his reputation and experience, and hiring him is by far one of the best decisions I have ever made. Kevin clearly outlined the pros and cons of my claim in a way I could easily understand, then outlined a strong plan for pursuing it. Kevin aggressively advocated for my interests, and got a better result for my case than I had thought was possible."
Maggie
Kevin Madison – The best of the best!
"I highly recommend Kevin Madison to anyone needing a sexual harassment attorney. Kevin recently represented me in a case against a physician. I found him to be very kind, caring, professional and extremely knowledgeable. He did a fantastic job for me and settled my case with the very best outcome possible. I will, without a doubt, call him in the future, should the need arise. He is a class act and a top notch attorney."
Shannon
Great job
"Kevin did a fantastic job helping me with a civil issue my family was having. He was very willing to help and got us a fast response. I really appreciate eveything that he did. I will be using Kevin in the future if needed. Thank you"
Jason
Saved My Law Enforcement Career
"Kevin Madison is professional, smart and hard-working. He took my case and turned a potentially career-ending situation into a win for me. Unfortunately, as a police officer, one must protect oneself these days. Mr. Madison went to work and saved my career and reputation. He is a true friend to the law-enforcement professional."
Leonard
Kevin Madison Rocks!
"I would absolutely recommend Kevin Madison….yes, yes, a thousand times yes! Kevin made sure I got a fair deal after I got hit by a car while riding my bicycle at work. Dealing with workers compensation is often a nightmare, but Kevin made sure they communicated with him and that I understood everything that was happening. When the insurance company wouldn't provide fair compensation, Kevin explored all available options and wasn't afraid of taking them to court if need be. However, Kevin had all the bases covered, no need to go to trial. The insurance companies settled out of court and paid out the max amount. I recommend Kevin to all my friends and family and keep his number handy if I ever need his help again."
Amanda
VERY NICE MAN !! and he's on his job and very HELPFUL!!!!!
"I have never had an attorney call me, after I've asked a question on the computer and so SOON! He's a star in my eyes I wish I would have met him sooner. God Bless Him!!!!!!"
Karen Brown
A professional Attorney with a heart
"This man is sincere, and a great Lawyer….if you ever need help from sex abuse, harassment, people in authority exploiting you ,call him. He can and will help!" I was a victim of exploitation and didn't know where to turn …when I found this loving, caring, thoughtful, professional who takes to his own heart and puts it into his profession, I knew I had finally found someone who believed me but also someone who helped me to believe in myself again."
Terri
The best lawyer any one could ever have
"Kevin Madison is a God sent man and very awesome. he help me with what I was going through ..every thing he said He will do he has done…and I thank God for lawyers like him. if your looking for a good lawyer Kevin Madison is the one to call. I can't thank you enough Kevin Madison for every thing you had done for me May God be with you and your family always."
Mary
VERY NICE MAN !! and he's on his job and very HELPFUL!!!!!
"I have never had an attorney call me, after I've asked a question on the computer and so SOON! He's a star in my eyes I wish I would have met him sooner. God Bless Him!!!!!!"
Karen Brown
A professional Attorney with a heart
"This man is sincere, and a great Lawyer….if you ever need help from sex abuse, harassment, people in authority exploiting you ,call him. He can and will help!" I was a victim of exploitation and didn't know where to turn …when I found this loving, caring, thoughtful, professional who takes to his own heart and puts it into his profession, I knew I had finally found someone who believed me but also someone who helped me to believe in myself again."
"As an out of state client, Mr. Kevin Madison has far exceeded my expectations. It is a rarity to find legal counsel thru the web and be able to have complete confidence in their guidance. Kevin, you have my deepest respect and gratitude for your work ethics and professionalism. I highly recommend anyone seeking counsel to contact the Law Offices of Kevin R. Madison!!!!!"
Ms. Z
"This man is sincere, and a great lawyer….if you ever need help from sex abuse, harassment, people in authority exploiting you ,call him. He can and will help!" I was a victim of exploitation and didn't know where to turn …when I found this loving, caring, thoughtful, professional who takes to his own heart and puts it into his profession, I knew I had finally found someone who believed me but also someone who helped me to believe in myself again."
-Terri
TESTIMONIAL FROM POLICE OFFICER
My experience with Mr. Madison was overwhelmingly positive. He was able to get me the maximum settlement from the drunk driver's insurance company and the maximum settlement from my own underinsured motorist insurance policy very quickly (less than 60 days). He was very quick to let me know what was going on and was always easy to get in touch with. Mr. Madison kept me informed for every step of the process. Not once did I feel like I was left out of the loop. I have recommended Mr. Madison to several of my co-workers at the police department and I will continue to do so. It was very comforting to deal with an attorney who understands the issues faced by public safety employees and Mr. Madison obviously knows his stuff.
Michael B. – Bastrop County, Texas
May 6, 2013
The best lawyer any one could ever have.
Kevin Madison is a God sent man and very awesome. He help me with what I was going through everything he said He will do he has done…and I thank God for lawyers like him. If you're looking for a good lawyer Kevin Madison is the one to call. I can't thank you enough Kevin Madison for everything you had done for me. May God be with you and your family, always.
Mary – Odessa, Texas
August, 2013
We received the cheque and just wanted to send you a note to say a big thank you for what you did for us. We couldn't have had a better advocate, you turned an unpromising situation into a triumph by putting so much time and thought into the presentation of an excellent case, and also negotiated successfully with Aetna so that we ended up with enough money to pay the medical bills and even have some money left over! And also you were a pleasure to work with throughout the process and made it much less stressful than it could have been. So thank you again, truly we are enormously grateful.
Jackie and Joshue Ortega-Lopez
August 2016
After searching the entire Houston area for an attorney that works with victims of stalking and harassment, I was disappointed that no one's website spoke of this type of issue that I could find. Fortunately, I found Kevin Madison. I was very impressed with the detailed information on his site, specifically regarding stalking and harassment cases. With his valuable knowledge, experience, and high level of integrity, Kevin fought for me against the individual that had been stalking and harassing me for seven years. The end result was more than I expected and I was very pleased. He listened, returned my phone calls and emails quickly and counseled me professionally and with heart. I highly recommend anyone seeking legal counsel to contact Kevin Madison.
Kimberly Q
Behavioral Therapist
Houston, TX
January 2018
I have known Kevin for over fifteen years, both as a friend, and then as my attorney. He embodies everything you would want in an attorney, and more than you probably would hope for. His impressive resume is exceeded only by his results. He represented me when I was injured in a car/pedestrian accident. I was the pedestrian, and the negligent motorist was also grossly under-insured. There is no amount of money that can ever compensate someone whose life has been forever altered by the negligence of another; but to be also left with medical bills is unimaginable. Kevin made sure that did not happen. Instead, I was handed a check, and it was larger than I dreamed possible. Kevin is experienced, ethical, caring and is the consummate professional who knows how to get results. Kevin also explained, in detail, the entire process up front. Anytime I had a question or a concern, he responded immediately. At no time during this process did I once feel less that the most important client he had. I have already referred him to friends. They have expressed to me, their deep gratitude, for referring him. Kevin is a credit to his profession.
Vicki Frenk
July 2018
Kevin delivered the best performance I could have asked for! He was immediately receptive to my phone calls, listened to my case and shortly delivered paperwork for enter an agreement for him to represent me. From the get-go he had a game-plan of how we could approach my case and what levers we could pull through the legal system to result in the best possible outcome.
A particular strength of Kevin's is his ability to negotiate with the defendant's legal team to reach a reasonable outcome. In my case, he was negotiating an assault in which I received permanent damages. He encouraged patience throughout the process and maintained an air of professionalism that provided for a considerable settlement and an altogether great outcome that both paid for my medical bills and left enough change in my pocket to fully make-up for the damages I incurred. Along those lines, Kevin does a fantastic job of negotiating such that things stay out of the court house, providing for a faster settlement and a shorter turnaround on receiving settlement funds.
I would heavily recommend Kevin to anyone who has suffered personal injury and needs a savvy attorney who can provide sound legal counsel and reach a great settlement.
CG
August 2018